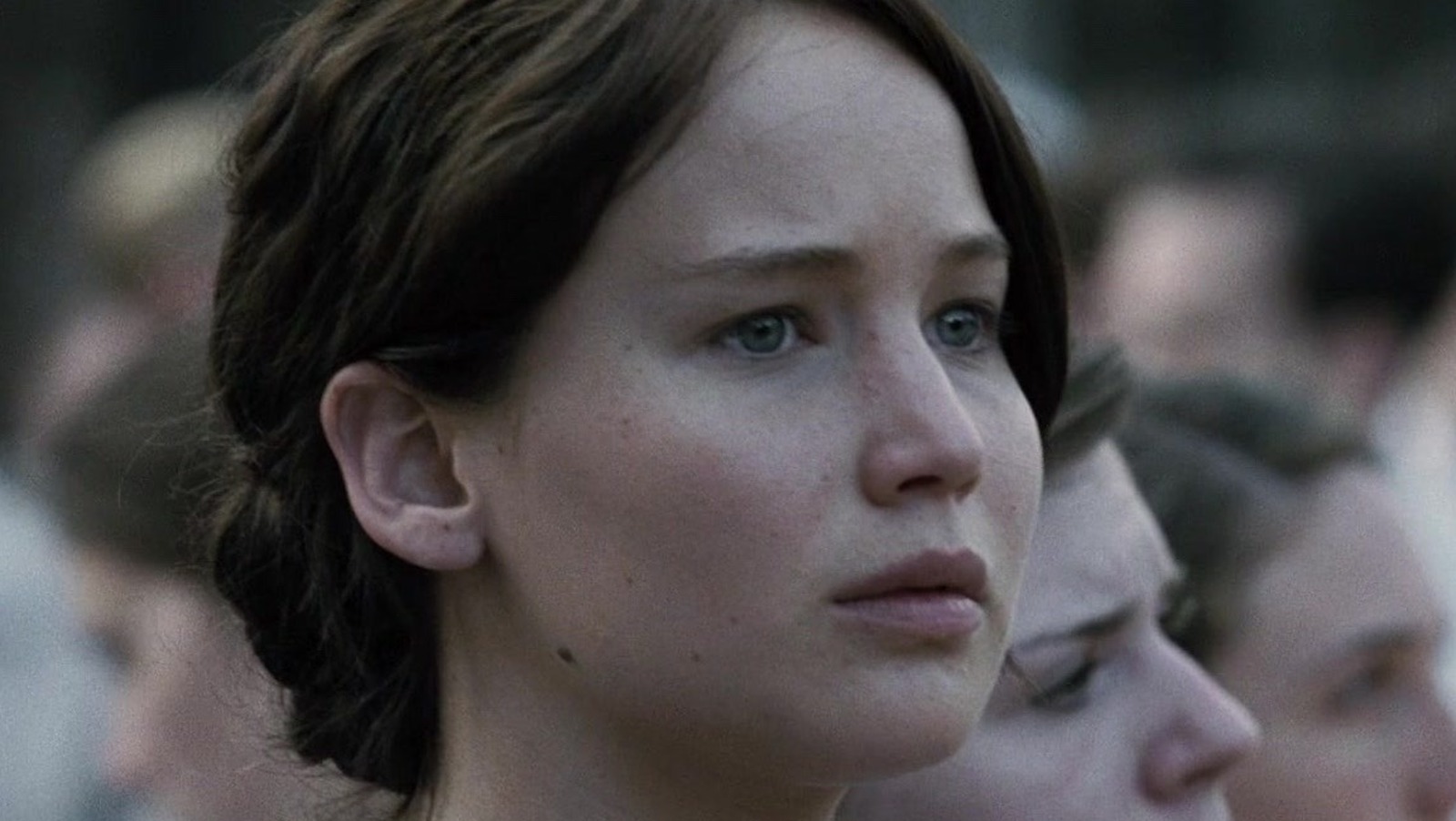 25 Movies Like The Hunger Games You Should Watch Next
If you're familiar with outlandish British director Peter Greenaway, you might be wondering what his 1989 masterpiece does on this list. While in addition to star Helen Mirren (the titular "Wife") and Jennifer Lawrence being essentially twins, the connective tissue is there! You just need to be a little crazy (armed with a particularly strong stomach) to unravel the musculature linking these two films. A mouthful in more ways than one, "The Cook, the Thief, His Wife, and Her Lover" is set in an ambiguous dystopia where abusive crime lords rule the streets with chubby iron fists. Set almost entirely in a fine-dining establishment owned by pompous criminal Albert Spica (Michael Gambon, the "thief"), Greenaway's film follows the ups, downs and redemptive thrust of his wife's love affair (Mirren ) with another restaurant, a lowly accountant (Alan Howard).
Armed with a maximalist approach to portraying corruption and style (Effie Trinket would fit right in at Spica's dining table), "The Cook, The Thief, His Wife, and Her Lover" takes a vehement interest in games and to the machinations of cruel and powerful men. And, much like "The Hunger Games," Greenaway's film is ultimately concerned with the sacrifices necessary to overthrow such systems. So if you're a fan of "The Hunger Games" and sensitive to the weirder side of arthouse offerings, consider dipping your toe in this very weird, alluring, and heart-wrenching pool. stomach.