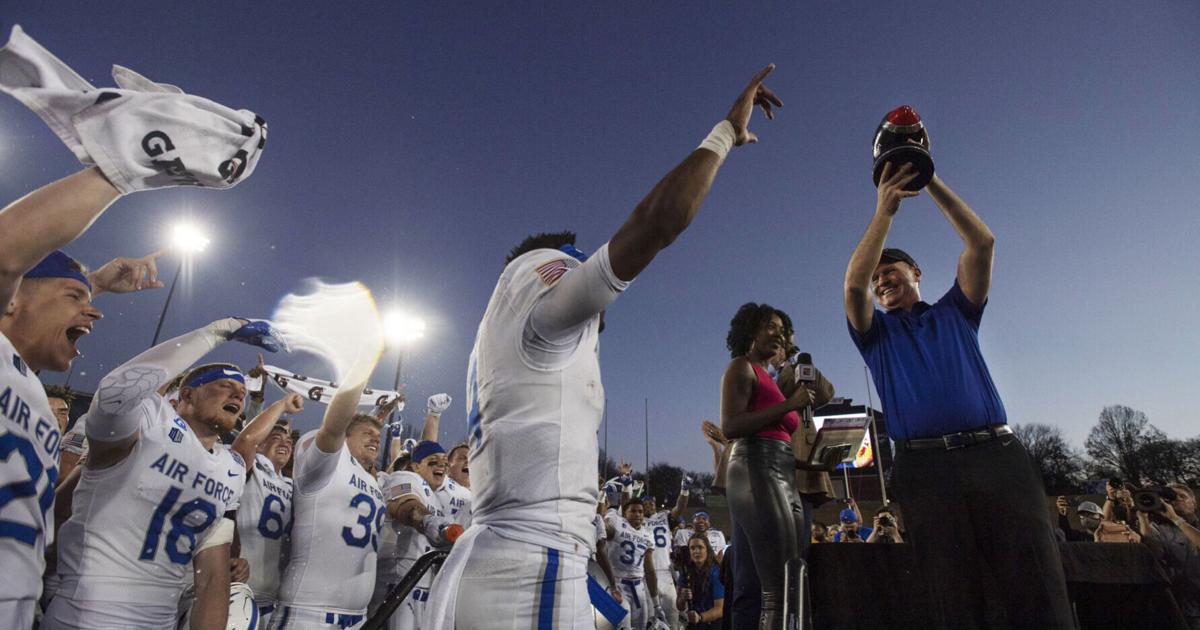 Air Force football has three games selected for national broadcast on CBS this fall | Sports coverage
Three Air Force football games this fall will air on CBS, the academy and Mountain West announced Wednesday.
Falcons home games against Colorado State (1:30 p.m., Sept. 10) and Navy (10 a.m., Oct. 1) and neutral-site game against Army in the Commanders Classic in Arlington, in Texas (9:30 a.m., Nov. 5) will all air on the network, CBS' mainline broadcast, not its cable affiliate CBS Sports Network.
Mountain West football is making big changes in 2023
The last time the Falcons aired three regular season games on non-cable networks was in 2011, when they played Notre Dame on NBC and Army and Navy on CBS.
The Army game doesn't technically count as a game under the Mountain West umbrella, since that was the year Army was supposed to host the series. CBS, which takes the first pick in conference games, picked four games from Mountain West. Two were Air Force home games, the others were Arizona at San Diego State (Sept. 3) and Utah State at Boise State (Nov. 25).
The Mountain West has yet to announce the games selected by Fox, Fox Sports 1 or CBS Sports Network, the partners under the current media agreement.
Air Force football under NCAA investigation after flagging potential recruiting violations
The Air Force just wrapped up a 10-3 season and looks back on what might be one of the most memorable schedules in recent memory. The home program includes tours of Boise State and Colorado State in addition to Colorado and the Navy. The Army game drew 32,537 to Globe Life Field last year and brought an overtime thriller, so the encore will be highly anticipated.
Other trips for the Falcons include the first visit to UNLV since starting play at the Oakland Raiders' new stadium in Las Vegas. San Diego State will open its new stadium against the Air Force this season. The Falcons will also visit Wyoming, where they haven't won since 2012, and Utah State, which handed the Air Force its only loss in the Mountain Division last season.
James Jones IV invited to Miami Dolphins camp, joining four other NFL-linked Air Force players