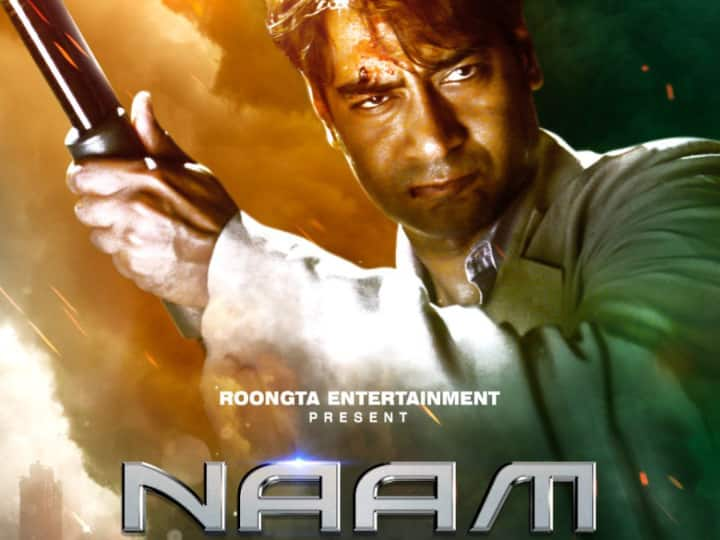 Ajay Devgn's thriller 'Naam' set for release after 18 years
New Delhi: This summer, Ajay Devgn will appear in the psychological and action movie "Naam", which will be directed by Anees Bazmee and produced by Ajay Devgn.
"Naam", a psychological thriller in which a person loses his memory and embarks on a quest to find out who or what he is. Switzerland and Mumbai served as filming locations for this project.
A Gujarat-based real estate billionaire and Bollywood producer named Anil Roongta has bought the rights to the movie 'Naam', which is now set to be distributed under the Roongta Entertainment label.
This will be Bazmee's fourth collaboration with Ajay, following "Hulchul", "Pyaar To Hona Hi Tha" and "Deewangee". The release of the film should take place between May and July, according to the producers.
Fans are eagerly awaiting the final date. Priyanka Chopra was supposed to star in the film, but she pulled out and Sameera Reddy was cast in her place. Bhumika Chawla is also in the movie Naam.
Meanwhile, Actor Kartik Aaryan, Actress Kiara Advani and Actress Tabu are all gearing up for the release of Anees Bazmee's upcoming movie Bhool Bhulaiyaa 2 which will star them all. Ajay Devgn, meanwhile, will be featured in track 34, which is set to hit theaters on August 29. The film is based on the real-life story of a Jet Airways plane.
READ ALSO : Amitabh Bachchan reveals his dance moves were inspired by Abhishek Bachchan in iconic song 'Khaike Paan Banaraswala'