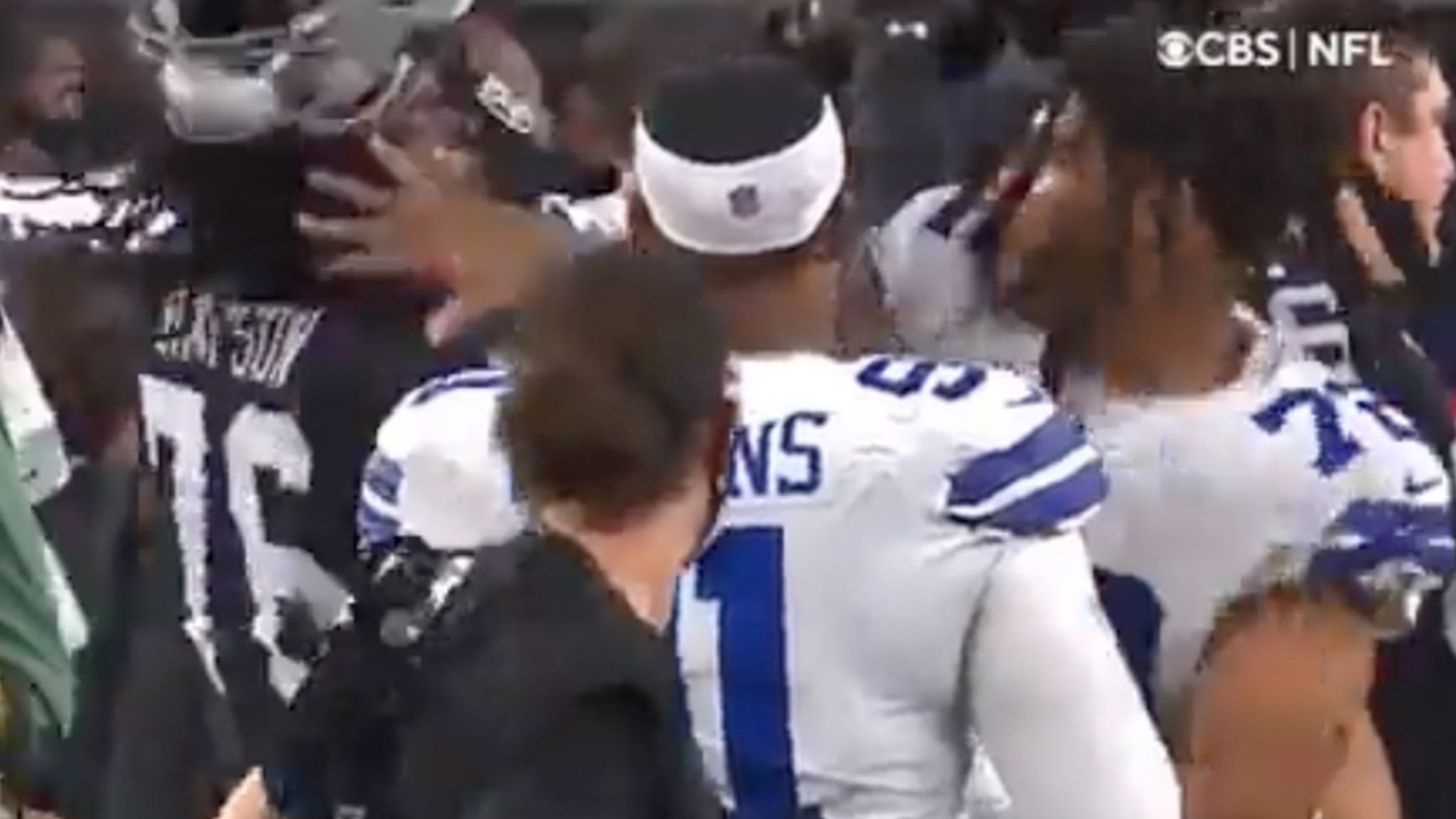 Dallas Cowboys' Trysten Hill suspended 2 games for punching Raiders player
Dallas Cowboys defensive tackle Trysten hill has just been suspended 2 games … and it is thanks to a punch he threw at the guard of the Las Vegas Raiders John simpson after Thursday's Thanksgiving game.
The NFL just formalized the punishment on Monday … saying Hill's suspension will begin when the Cowboys face the Saints this Thursday night.
In the video, you can see Hill – without his helmet – appearing to exchange words with Simpson in midfield shortly after the overtime thriller… then suddenly things got worse.
Cowboys defensive tackle Trysten Hill is suspended for two games for throwing that punch at Las Vegas Raiders guard John Simpson after Thursday's Thanksgiving game. The suspension begins Thursday night against the Saints. pic.twitter.com/bYLwI2v0gO

– Adam Schefter (@AdamSchefter) November 29, 2021
@AdamSchefter
Trysten punched Simpson in the face, eventually knocking off his helmet before players and coaches from both teams intervened.
The two had to be separated as Simpson chased Hill after the punch… but luckily for both sides, no more punches were thrown.
Unfortunately for Hill and the Cowboys, it was too late … because the NFL has already seen enough evidence to hit the tackle with a penalty.
The Cowboys – who lost to Las Vegas – fell to 7-4 this season… and lost their second straight game.
The Cowboys are looking to regain their foothold against New Orleans… but they will have to do so without Hill's services.