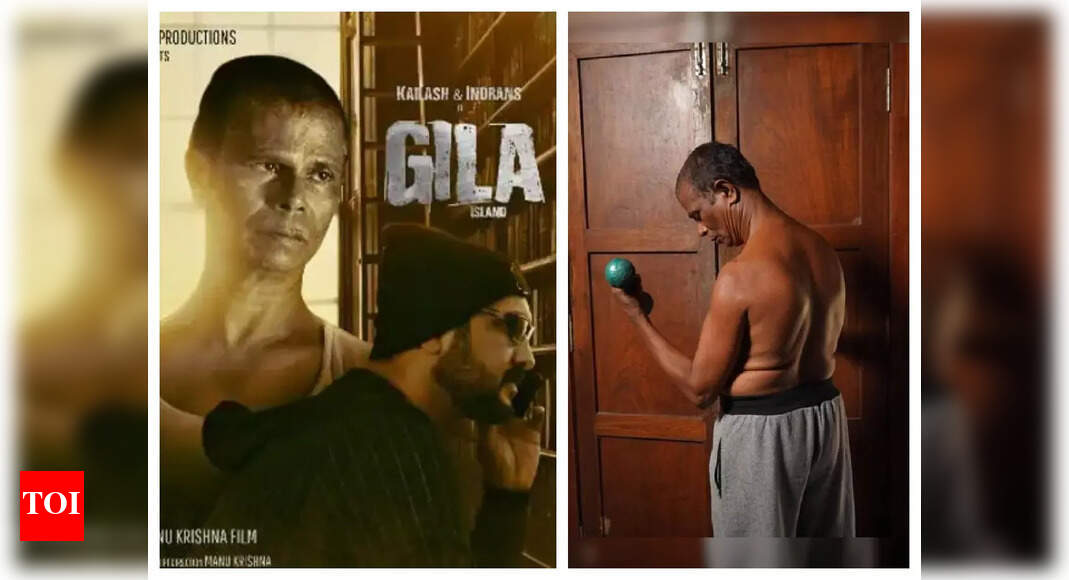 Indrans to star in techno-thriller film 'Gila' | Malayalam Cinema News
With the recent dramatic breakout performance in the feel-good drama film "Home," the talented actor Indrans is certainly moving on. The actor has a slate of ambitious projects in the works that fall somewhere on the spectrum between horror, drama, and comedy. For his next project, Indrans turns to a techno-thriller called 'Gila'. According to reports, actor Kailash will play a lead role along with Indrans.
According to the sources, 'Gila' will tell the story of a group of young people addicted to misusing social media that leads to a suspicious murder. Reports also suggest that the story takes place in an imaginary place named Gila Island and is presented as a techno-thriller. The film is shot in places such as Kuttikkanam, Peerumedu, Manimala, Kochi, and also in Dubai. The film is directed by Dr. Manu Krishna.
Earlier, the creators released stills from the movie featuring actor Indrans as a bodybuilder, along with a groovy music video track titled "Eeran Kattin" sung by KS Harisankar and Sruthy Sasidharan under the lyrics penned by Shinoy .

The upcoming film is being edited by Shameer Muhammed and photography by Sreekanth Easwar. Manukrishna and Shinoy will compose the music for 'Gila'.
The cast list for the upcoming "Gila" movie includes Sreya, Anakha, Rinaz, Subhash and more. The level of expectation for 'Gila' is really high among the audience as the story seems intriguing coupled with a new vision from actor Indrans.