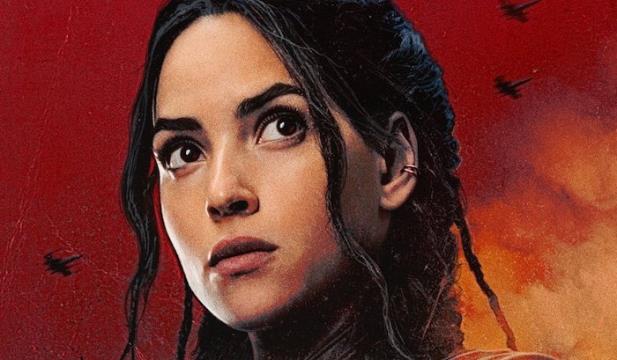 Latest character posters for Disney+'s new STAR WARS series focus on Bix, Syril Karn and Maarva
Lucasfilm just released three new character posters for Andor focusing on Bix Caleen (Adria Arjona), Syril Karn (Kyle Soller) and Maarva Andor (Fiona Shaw). Discover them right here…
Ahead of the series' fourth episode arriving on Disney+ this Wednesday, Lucasfilm has released three more character posters for Andor. This time around, the critically acclaimed Star Wars TV series focuses on Bix Caleen (Adria Arjona), Syril Karn (Kyle Soller), and Maarva Andor (Fiona Shaw).
All three characters seem to be central to the story being told here, with Bix an obvious love interest for Cassian and Syril someone who will almost certainly one day join the Empire and seek revenge on the Rebel after their recent defeat. We hope the series isn't so predictable, but that seems like a likely destination for the characters.
As for Maarva, her story is perhaps the most interesting in the past as we learn more about her taking young Cassian under her wing and seemingly raising him as her own.
The reaction to Andor has been very positive so far, and we are sure the best is yet to come. There are still nine episodes left in this first season, with the second batch of episodes due to arrive in 2024.
Andora Lucasfilm spy thriller shot over two 12-episode seasons, set five years before the events of Rogue One: A Star Wars Story. The era is filled with danger, deception and intrigue where Cassian will embark on the path that is destined to transform him into a rebel hero.
The show presents star wars from a different point of view, focusing on ordinary people whose lives are affected by the Empire. The decisions they make have real consequences, and the stakes for them – and for the Galaxy – couldn't be higher.
Diego Luna returns as Cassian Andor and is joined by cast members Genevieve O'Reilly, Stellan Skarsgård, Adria Arjona, Denise Gough, Kyle Soller and Fiona Shaw. Executive producers are Kathleen Kennedy, Tony Gilroy, Sanne Wohlenberg, Diego Luna and Michelle Rejwan. Tony Gilroy is also the creator and showrunner.
The first three episodes of Andor are now streaming on Disney+, while the fourth arrives this Wednesday, September 28.
Meet Bix Caleen, Syril Karn and Maarva Andor. Watch the new episode of #Andor this Wednesday, streaming only on @DisneyMore. pic.twitter.com/cek8y2a8KI

— Star Wars | Andor now streaming on Disney+ (@starwars) September 26, 2022