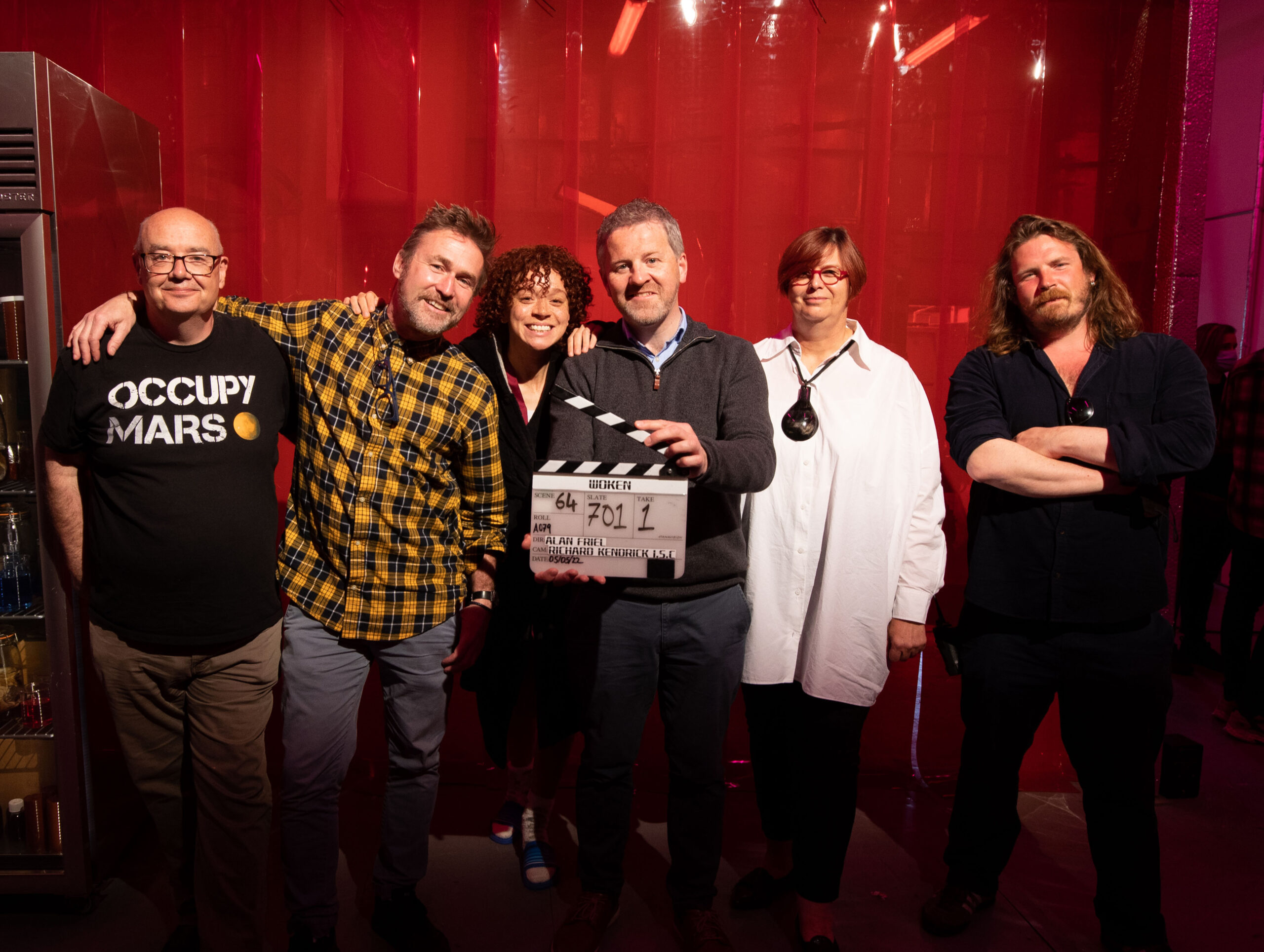 Limerick and Clare have starring roles in a new thriller
SHOOTING has concluded 'Woken', a psychological thriller filmed in Limerick and Clare with support from Innovate Limerick as part of its Film in Limerick initiative.
The film stars Erin Kellyman, whose previous credits include 'Solo: A Star Wars Story' and 'The Green Knight', and Maxine Peake who is best known for her roles in 'Shameless', 'The Theory of Everything' and "The Falling". .
Shot over five weeks on location at the University of Limerick and West Clare, the film is funded by Screen Ireland and produced by Fantastic Films, whose credits include "Vivarium" and "Sea Fever".
It marks the feature debut of Mayo director Alan Friel, who previously worked with Peake on his award-winning 2017 short "Cake."
"Woken," which is also written by Friel, tells the story of a young woman who wakes up on a remote island with no memories and is forced to relearn everything about herself, including her husband and the baby he she wears. When two disfigured men arrive on the island, she has just learned another terrifying truth.
Film in Limerick worked closely with producers to bring production to the region and helped with locations, crew and local permissions.
Paul C. Ryan, regional film director at Film in Limerick, said it was great to see so many independent feature films choosing the Mid-West as their location.
"The impact of such productions on the filming locations and on the region in general is enormous, with the creation of jobs, local expenses and future tourism potential. We are very grateful to all the local stakeholders who have worked with us to support 'Woken', including the University of Limerick, who have facilitated the filming of two feature films on campus in recent weeks.
"I can't wait to see 'Woken' on the big screen and welcome more Irish and international productions to the Mid-West."
University of Limerick President Kerstin Mey said she was delighted to facilitate filming on the UL campus and happy to support Film Limerick's work in promoting the Midwest as a film location. .
"It was fascinating to visit the set to meet some of the cast and crew and in particular to see how the set was created," Professor Mey added.
Fantastic Films producer John McDonnell said he had a great experience filming "Woken" in Limerick and Clare.
"The stunning locations we were able to access, the local team we recruited and the support from Film in Limerick and the University of Limerick were all first class and we look forward to showing the results of the hard work very soon. of each one.
"Fantastic Films enjoys making films nationwide and we welcome the development of the industry in the Midwest and the steps being taken to better meet the needs of visiting productions."