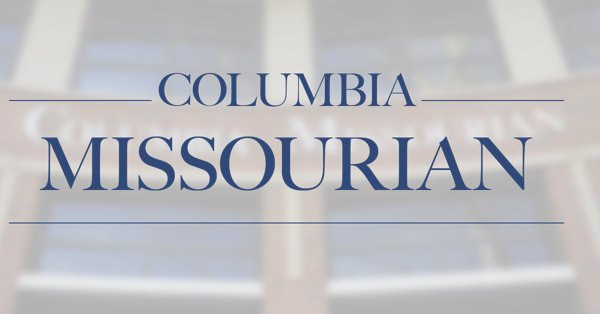 TV Series Based on Columbia Author's Book 'Tokyo Vice' Launches on HBO Max | News
"With information, there is always a cost."
This first line from the trailer for HBO's latest series "Tokyo Vice" accurately sums up the story thematically.
And, for Missourians, this crime thriller series that debuted Thursday on HBO Max is no ordinary Hollywood work. It's a drama fraught with danger from the real-life experiences of someone with deep Colombian roots.
Jake Adelstein, a Columbia reporter who attended MU for a year in 1987 before moving to Japan, published his story about reporting on the organized crime group known as the Yakuza in his bestselling memoir "Tokyo Vice: An American Reporter on the Police Beat". in Japan."
The HBO Max series, which is currently planning an eight-episode run, is based on this book.
The memoir details Adelstein's 12 years as the first non-Japanese reporter for Yomiuri Shimbun, a Tokyo newspaper. Adelstein covered police corruption and crime and made a name for himself exposing the dealings and practices of the Japanese mafia.
Ever since the memoir took off, Hollywood has expressed interest in adapting the scintillating tale for the big screen, with HBO announcing the TV series in 2019. Now the show, produced by "Heat" director Michael Mann and starring Ansel Elgort as Jake Adelstein, began with the first three episodes dropping on HBOMax.
Jake's sister, Jacky Adelstein, said in an interview that the show accurately captures her brother's personality and story.
"In a way (Elgort's) manners are really similar to my brother's," Jacky said. "It makes me think he probably watched (Jake) talk. I think you see how very naive Jake was at the beginning, and I think they kind of kept that. I think they kept the main overall aspects very similar."
Jacky also said it was admittedly strange to see celebrities gambling on her brother's life.
"It was a bit surreal," Jacky said. "I watched the first episode with most of my family members. The first three or four minutes, we shut it down whenever they mentioned someone who was real. They refer to my dad as that pathologist and they talk about Missouri, at first we would just stop for a second and then you get used to it after about 20 minutes."
Jacky said she hopes the TV series will be a celebration for current and former residents of Columbia.
"Columbia has a weird power where everywhere you go in the world there's a weird connection to Columbia," Jacky said. "I think for that reason anyone from Colombia would be interested in (Tokyo Vice). There's still a Colombian root, and our whole family is still there. The fact that someone who grew up here fell into this fascinating world of espionage, guns, crimes and gangsters."